welcome to resonance sound healing
Deep relaxation. When the mind and body are relaxed is when healing begins.
Reaching a state of deep relaxation is easier said than done in today's high-stress world. At Resonance Sound Healing, we help you reach that desired relaxed state with Vibrational Sound Therapy (VST).
VST is the practice of placing therapeutic grade Himalayan Singing Bowls on the body and striking them in a calm and measured manner to produce gentle tones and vibrations. Similar to massage, meditation, and other techniques, VST helps bring your mind and body into a calm and peaceful state of rest. During this time of rest, the body's own healing abilities begin to work.
Unlike other techniques that require active participation, or working closely in your personal space, with VST you lie quietly, fully clothed, on a massage table, and simply bring your attention to the sound and vibration of the bowls. It's that easy.
A simple process with often profound results.
benefits of vibrational sound therapy
VST has many benefits including reduced blood pressure, reduced anxiety and stress, better sleep, and better focus.
It's time, change your wellness!
Everyone is welcome at Resonance Sound Healing.  VST is for every body and we invite you to book your first 60 or 90 minute session now. Let us show you what sound can do.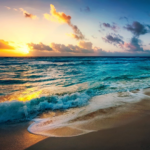 Relax
Let the stresses of life fade away and embrace deep relaxation and peace.
Rejuvinate
Experience clear, concise thinking and boosted energy levels through the rest of your day and beyond.
Rest
Sleep deeply and well to wake ready for a new day.
Block 6 Building
624 Main Ave, Suite 2B
Fargo, ND 58103
Monday through Thursday:
6:00pm to 7:30pm